Regular price
$59.99 USD
Sale price
$52.99 USD
Unit price
per
Sale
Sold out
COSMICA SOMNIS TAROT DECK with GUIDEBOOK and BOX
Explore your inner world in alignment with the cosmos with this intricately designed tarot deck and guidebook set. 
Find everyday guidance and get lost in this enchanted world of mystical symbolism. Let our guidebook and your intuition guide you!
ABOUT COSMICA SOMNIS (Latin for Cosmic Dreams)

Cosmica Somnis came from the idea of merging celestial themes with traditional tarot concepts, and creating something new that aligns with the most commonly used tarot card interpretations in a way that is easy to interpret for both beginners and advanced tarot enthusiasts, while it has an original twist. Our deck is inspired by the stories of the classic Rider-Waite deck and the most well-known interpretations adopted by many modern mystics and tarot readers. Each card depicts a fascinating illustration with a cosmic theme, carefully crafted with a storytelling intention.
Our deck invites you to unleash your cosmic spirit in alignment with the all-surrounding universe. You are made of stardust and celestial essence. Let your cosmic soul guide you to universal understanding.
INCLUDED IN YOUR PURCHASE
Cosmica Somnis Tarot Deck: 78 cards deck, featuring the full Major and Minor Arcana

Cosmica Somnis

Tarot Guidebook: Includes all card meanings (upright and reversed positions) and some general tarot information (tarot-sized: 2.75" x 4.75", 96 pages)

Cosmica Somnis

Tarot Gift/Retail Box: sealed retail box, ready to be gifted
PRODUCT DETAILS
Cards size: 2.75" x 4.75"

330 gsm card stock
Smooth matte finish with a light luster
Gold gilded edges
The cards have a smooth surface, easy to handle and shuffle
Accessories seen in the listing photos (crystals, candles, flowers, sage, palo santo sticks) are not included in your purchase. 
Written and Illustrated by Aniko Gajdocsi
Copyright © Shores Of Moon
Share
View full details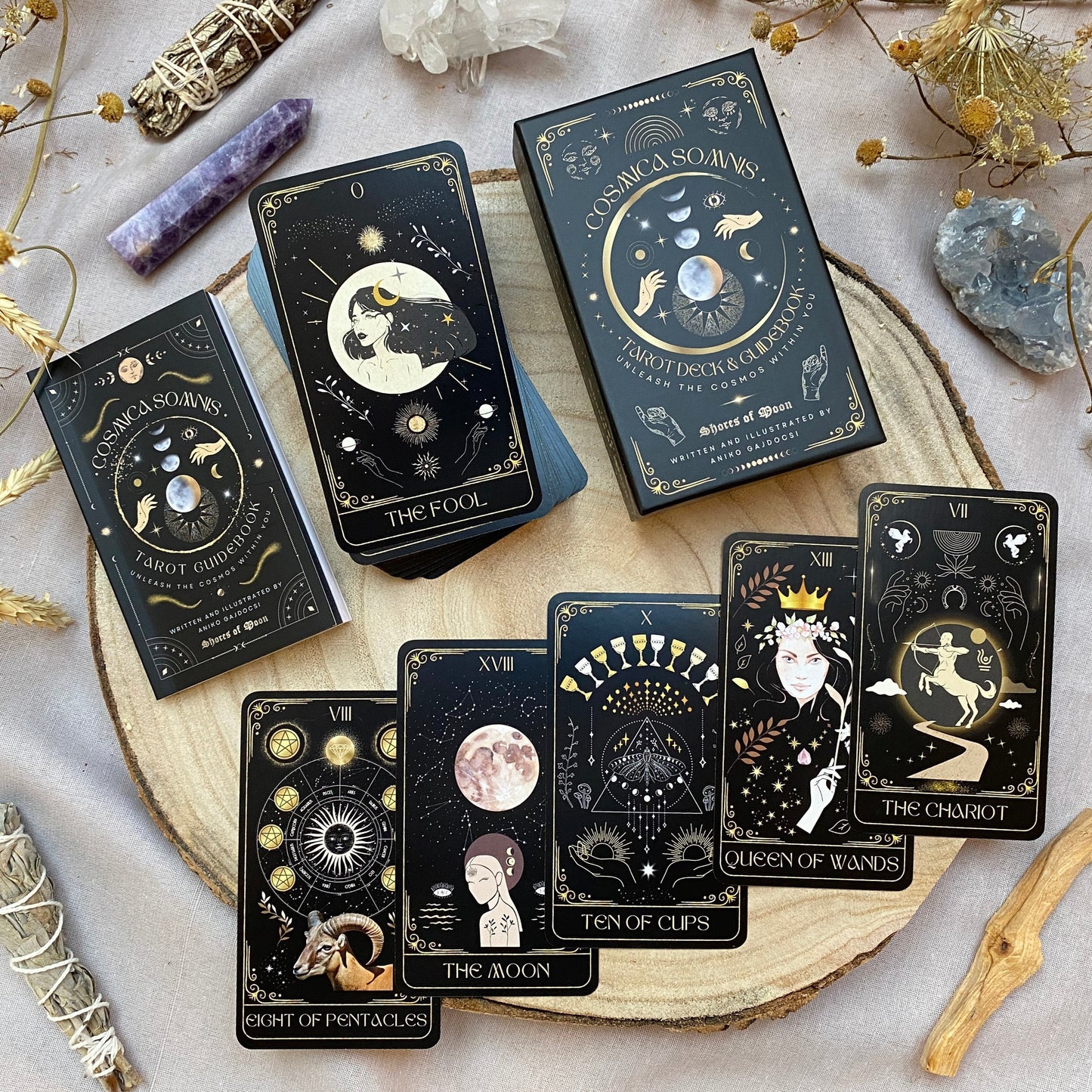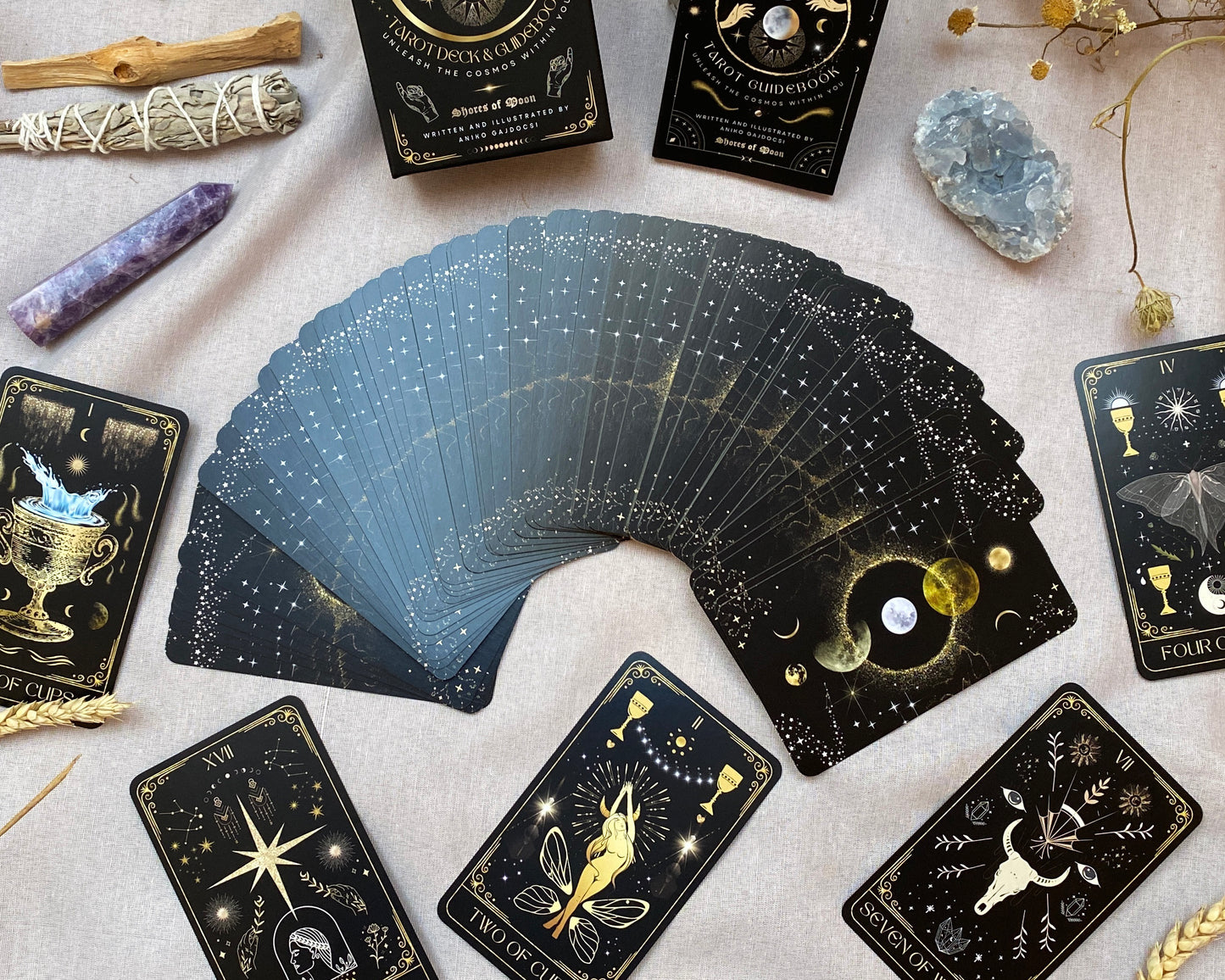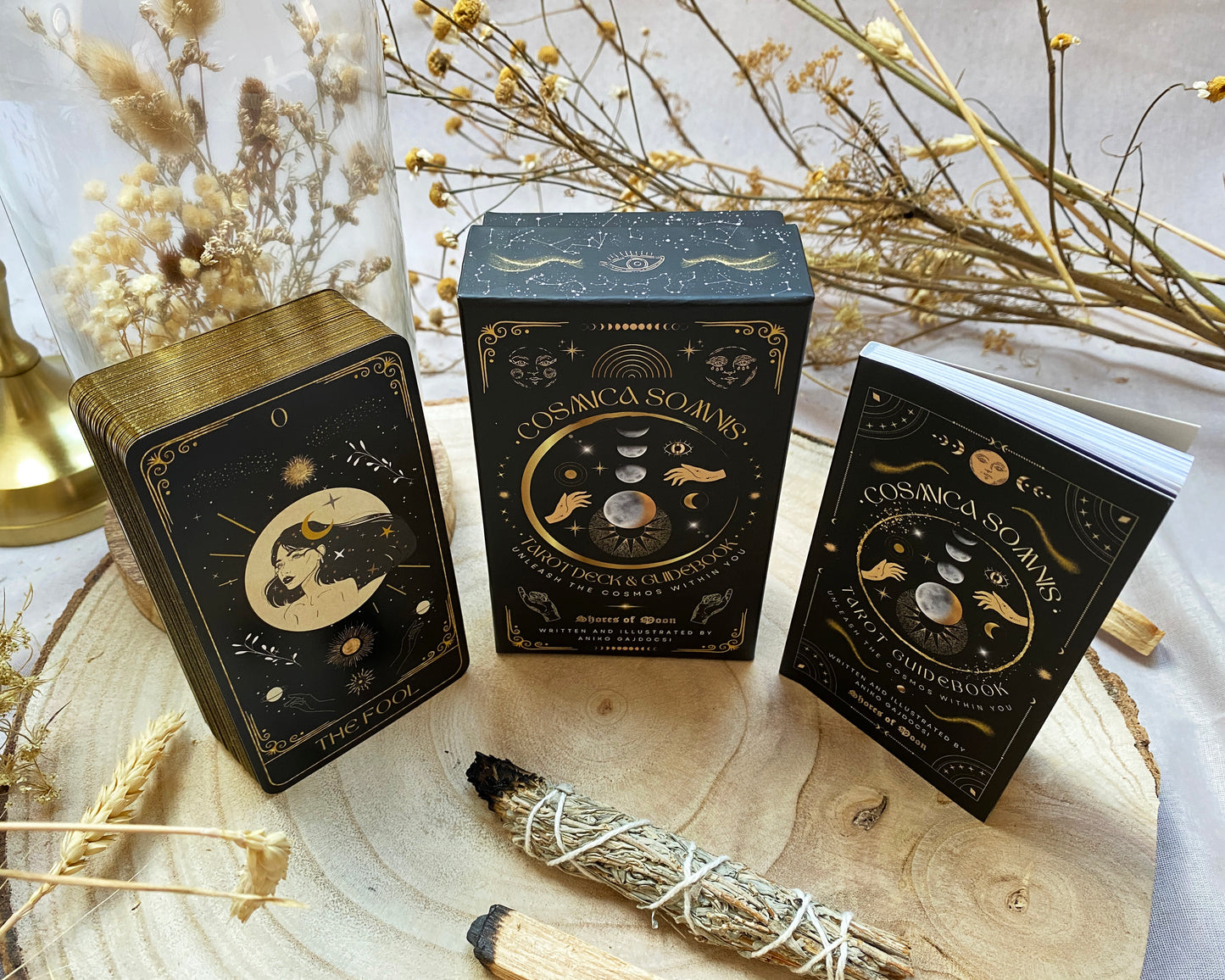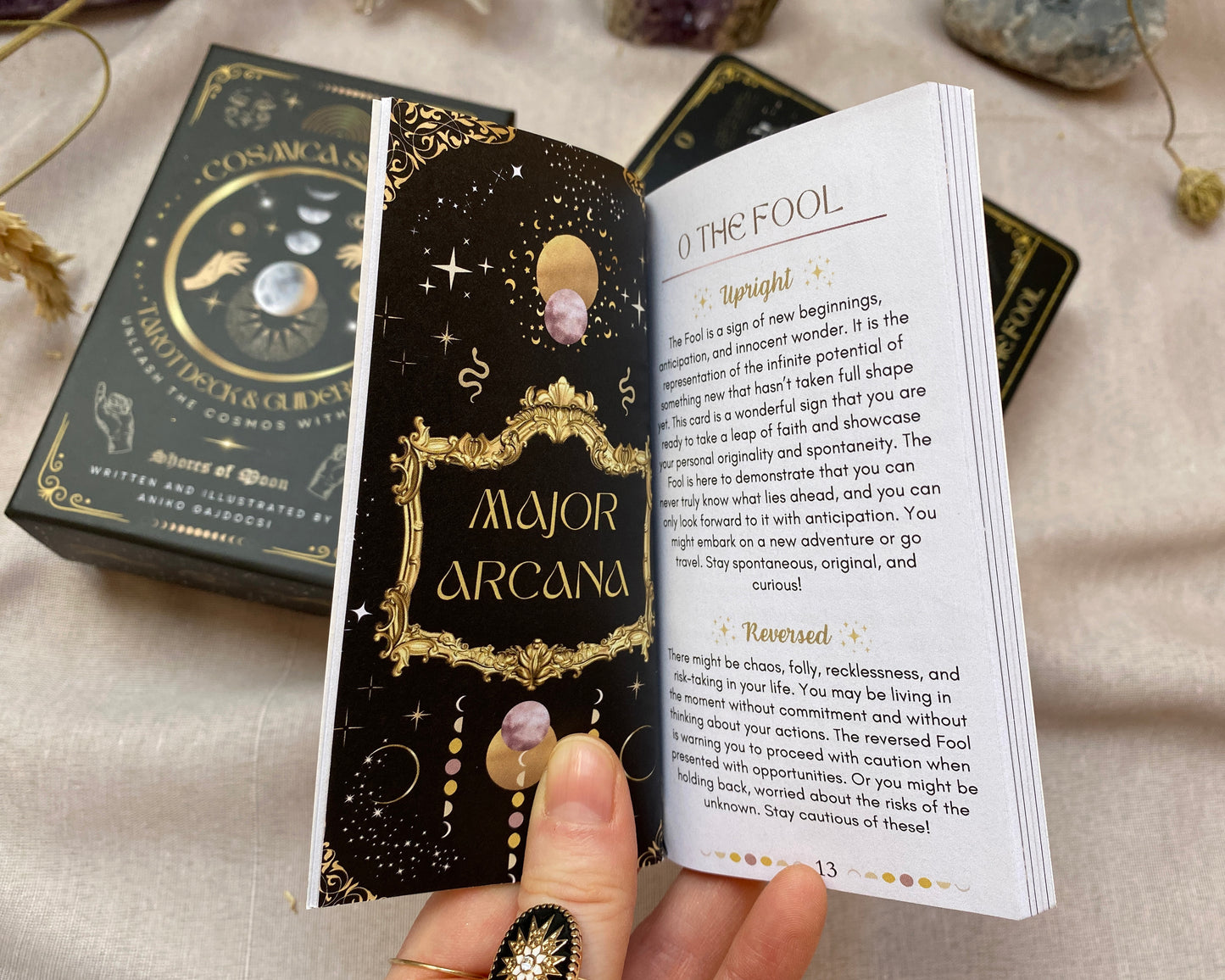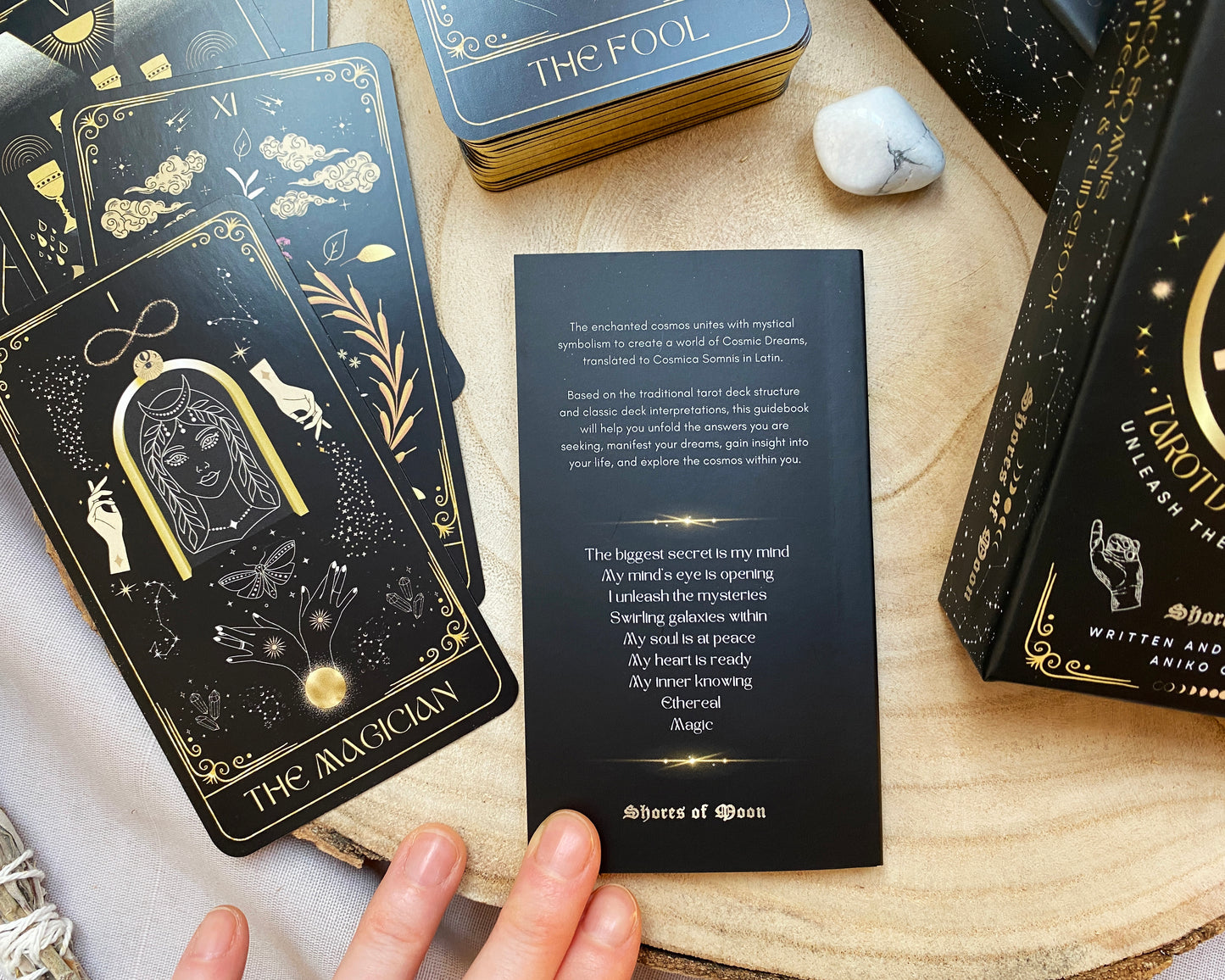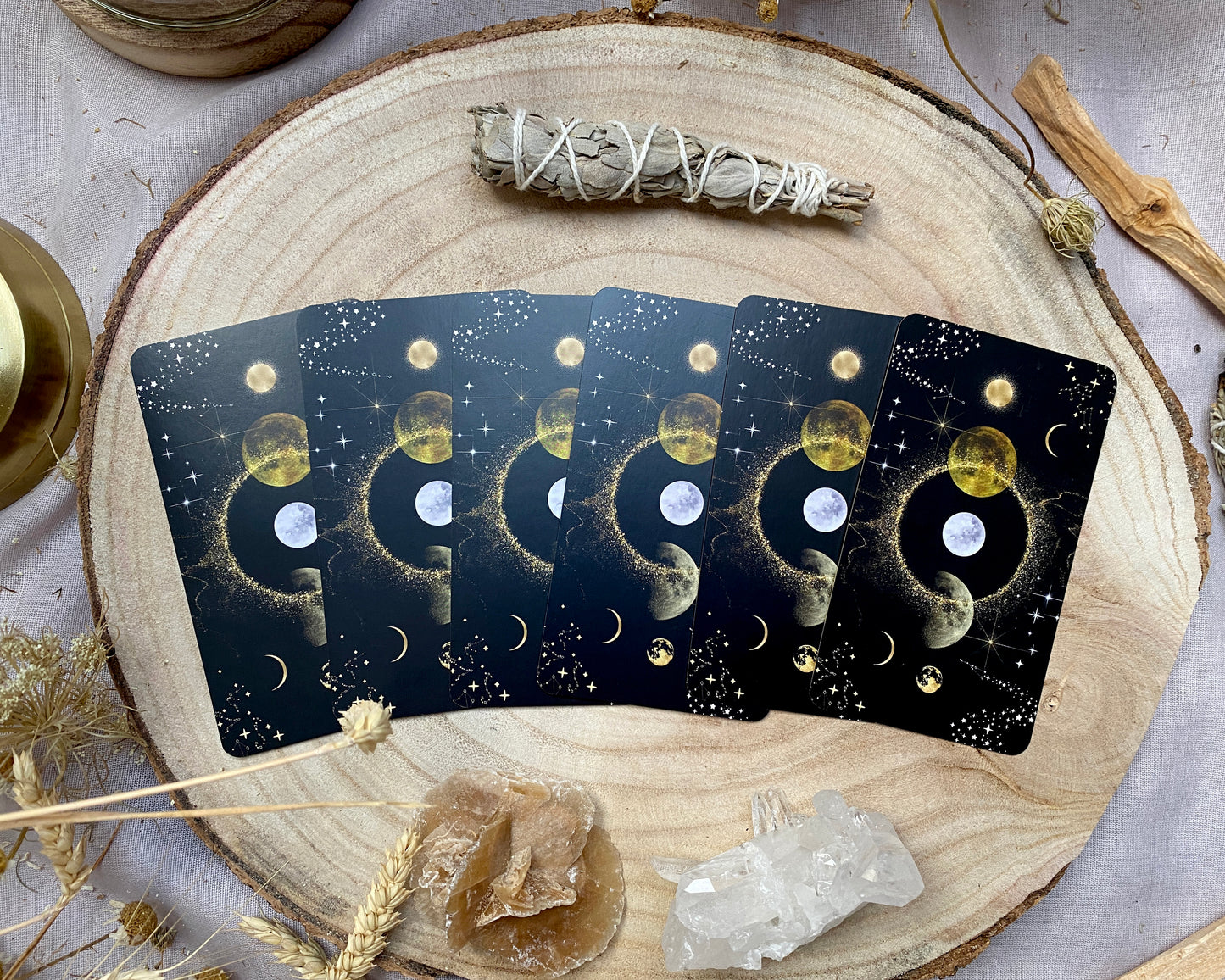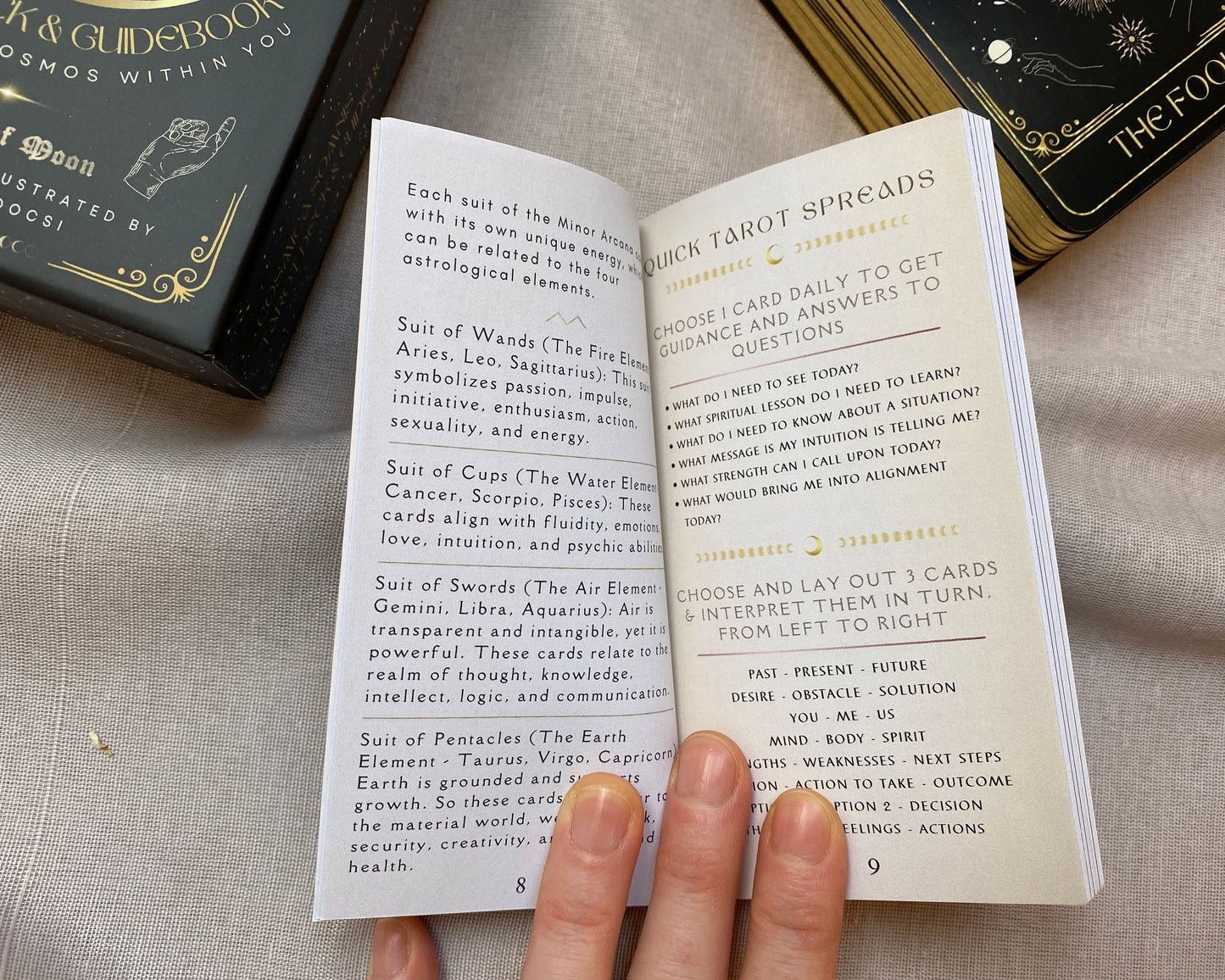 COSMICA SOMNIS TAROT - Unleash the cosmos within you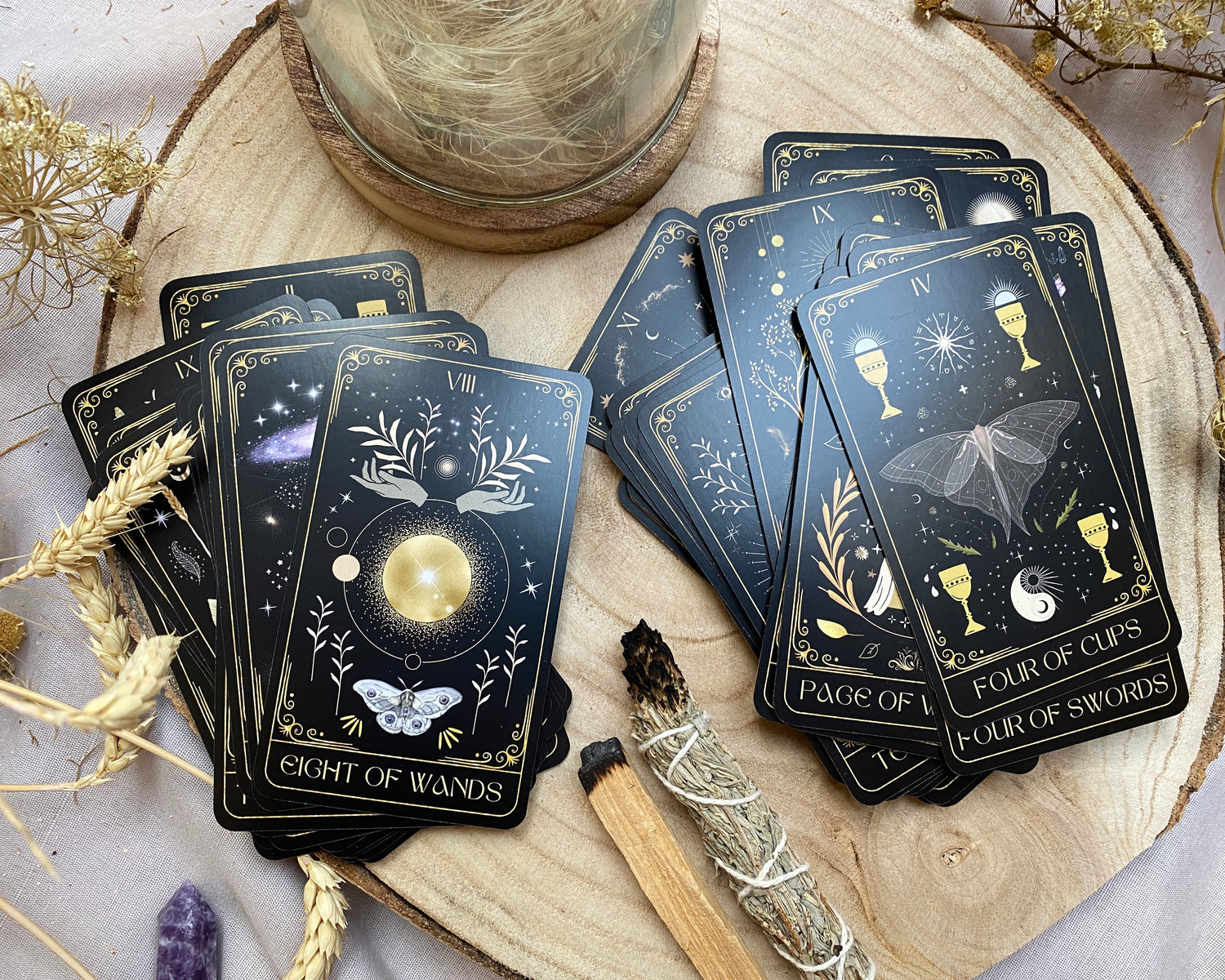 Cosmic dreams
The biggest secret is my mind
My mind's eye is opening
I unleash the mysteries
Swirling galaxies within
My soul is at peace
My heart is ready
My inner knowing
Ethereal
Magic