Regular price
$119.98 USD
Sale price
$99.99 USD
Unit price
per
Sale
Sold out
This TWO DECK TAROT BUNDLE includes the following:
1 ⟢ The Luna Somnia Tarot Deck with Pocket Guidebook & Presentation Box (NOT Gold Gilded!)
2 ⟢ The Cosmica Somnis Tarot Deck with Pocket Guidebook & Presentation Box (WITH Gold Gilded Card Edges!)
✦ THE IDEA / USES OF THE DECKS ✦
Our magical decks invite you to unleash your cosmic spirit in alignment with the all-surrounding universe. You are made of stardust and celestial essence. Let your cosmic soul guide you to universal understanding. Use our decks daily to channel your intuition, manifest your intentions, and to open the communication with your Higher Self. Get lost in this enchanted world of mystical symbolism. Let our guidebooks and your intuition guide you!
✦ THE FEATURES OF BOTH SETS ✦
• 78 cards decks, featuring the full Major and Minor Arcana
• Regular tarot card size: 2.75" x 4.75" inches
• 330 gsm card stock
• Smooth matte finish with a light luster
• The cards have a smooth surface, easy to handle and shuffle
• Matching pocket guidebooks: the booklets include all card meanings (upright and reversed positions), some tarot tips and general tarot information, and a poem on the back cover (booklet size: 2.75" x 4.75", 96 pages)
• Gift/Retail Boxes: sealed retail box, ready to be gifted
• The Luna Somnia deck also includes two gold colored instruction cards.
• These decks were designed with beginners in mind, and they are suitable for both tarot newbies and seasoned readers.
✦ ABOUT THE ARTIST ✦
These decks are written and illustrated by Aniko Gajdocsi, a Hungarian artist, the founder of Shores Of Moon and the creative behind the brand.
Our decks ship from the U.S.!
Accessories seen in the listing photos (crystals, candles, flowers, sage, palo santo sticks) are not included in your purchase.
Copyright © Shores Of Moon
Share
View full details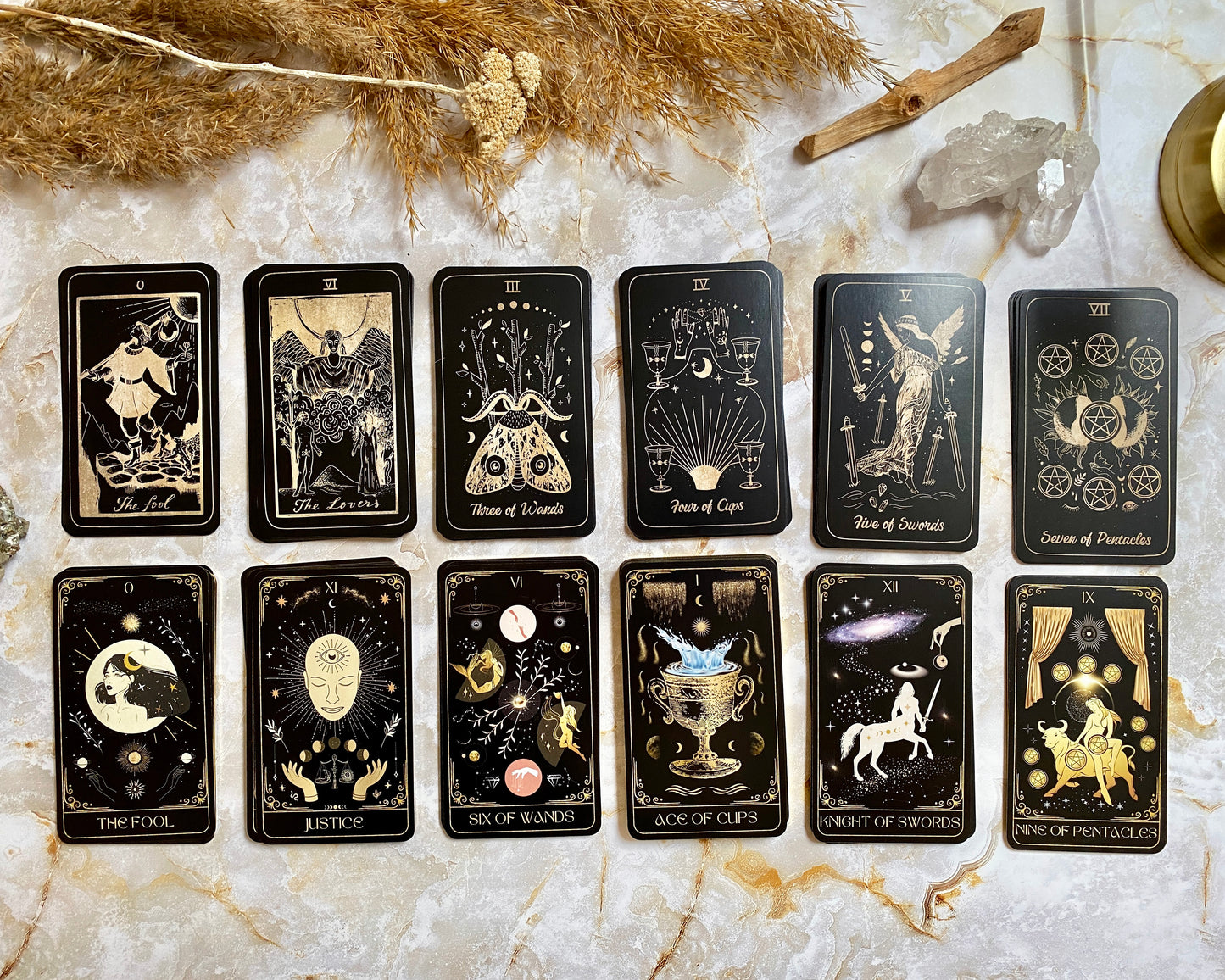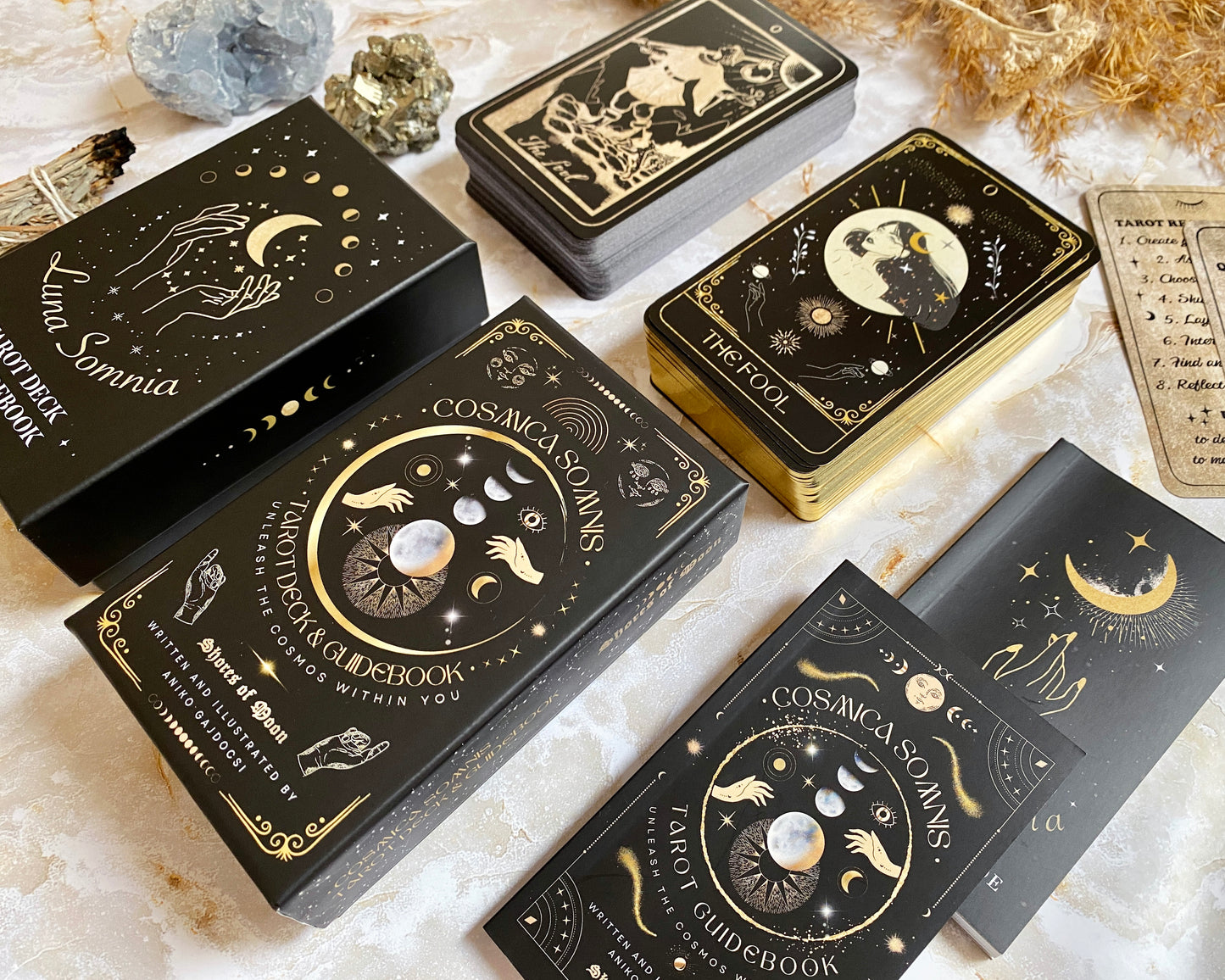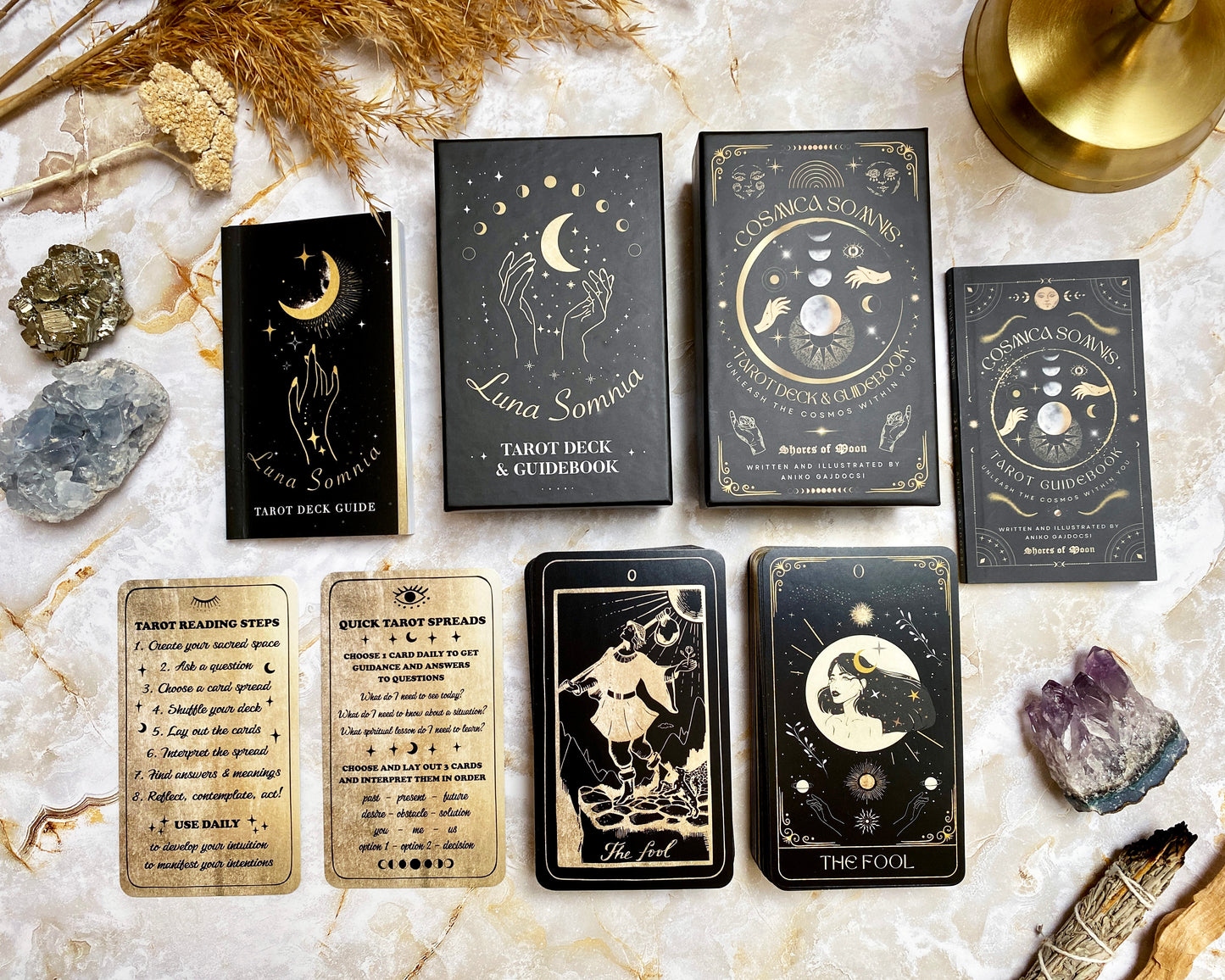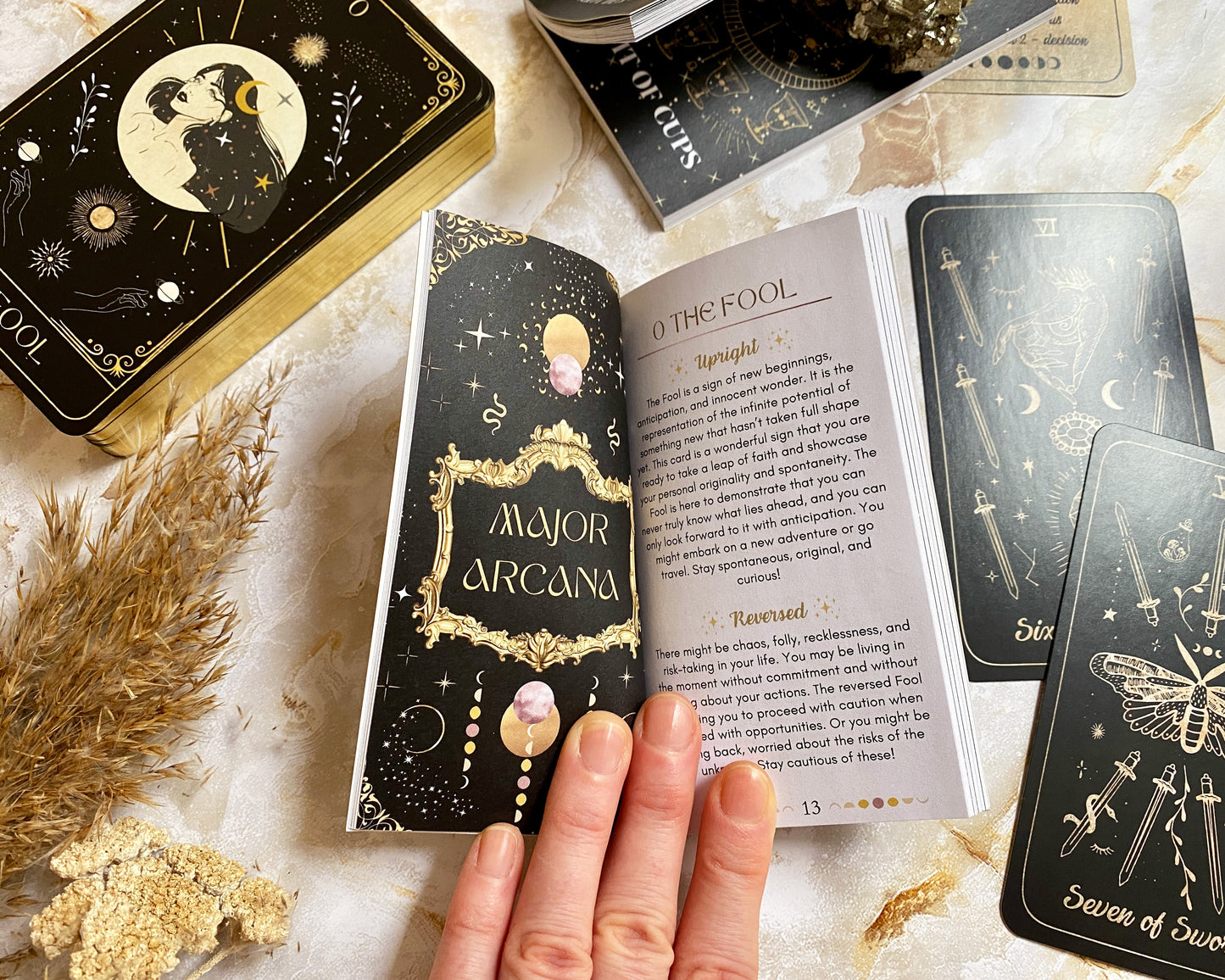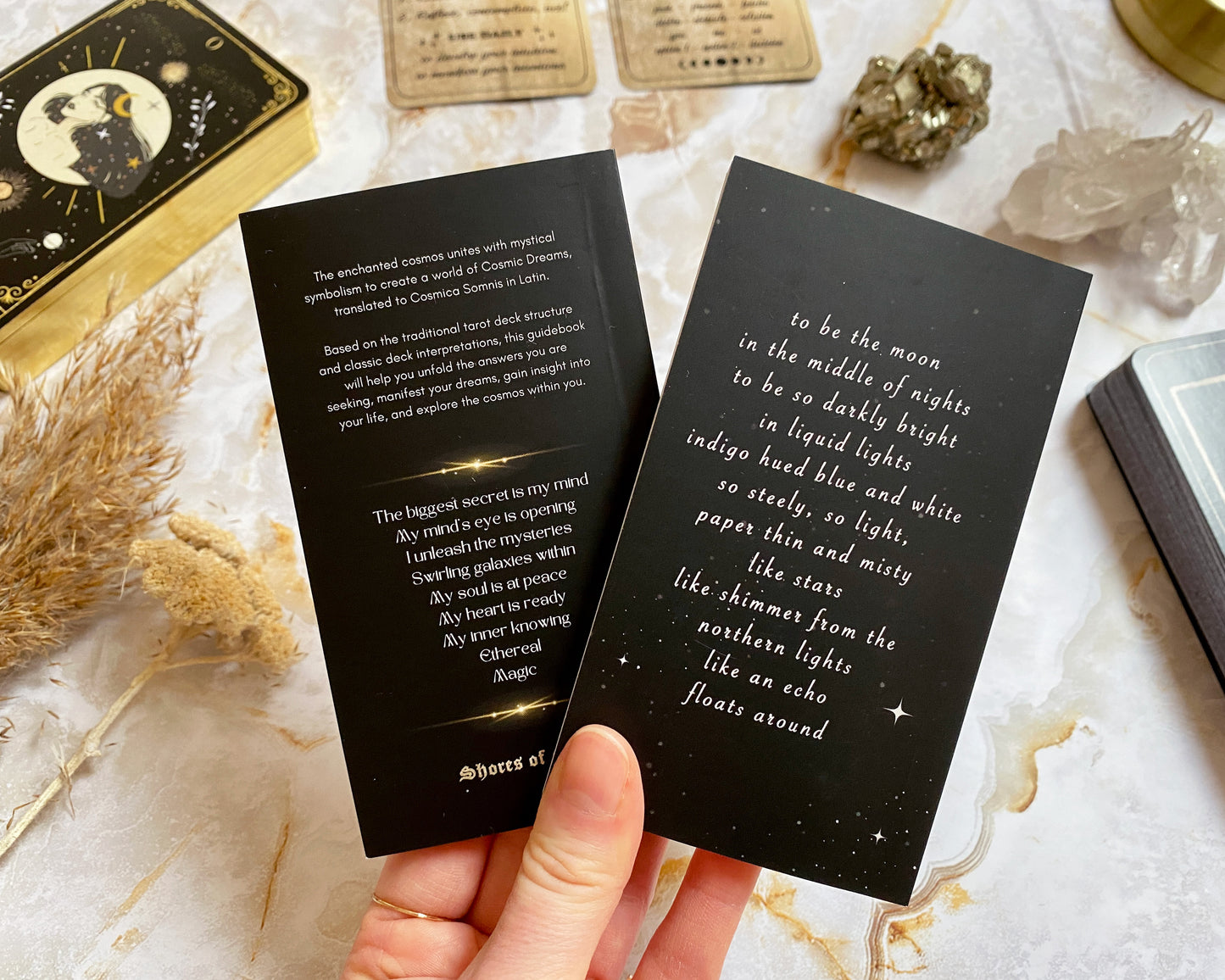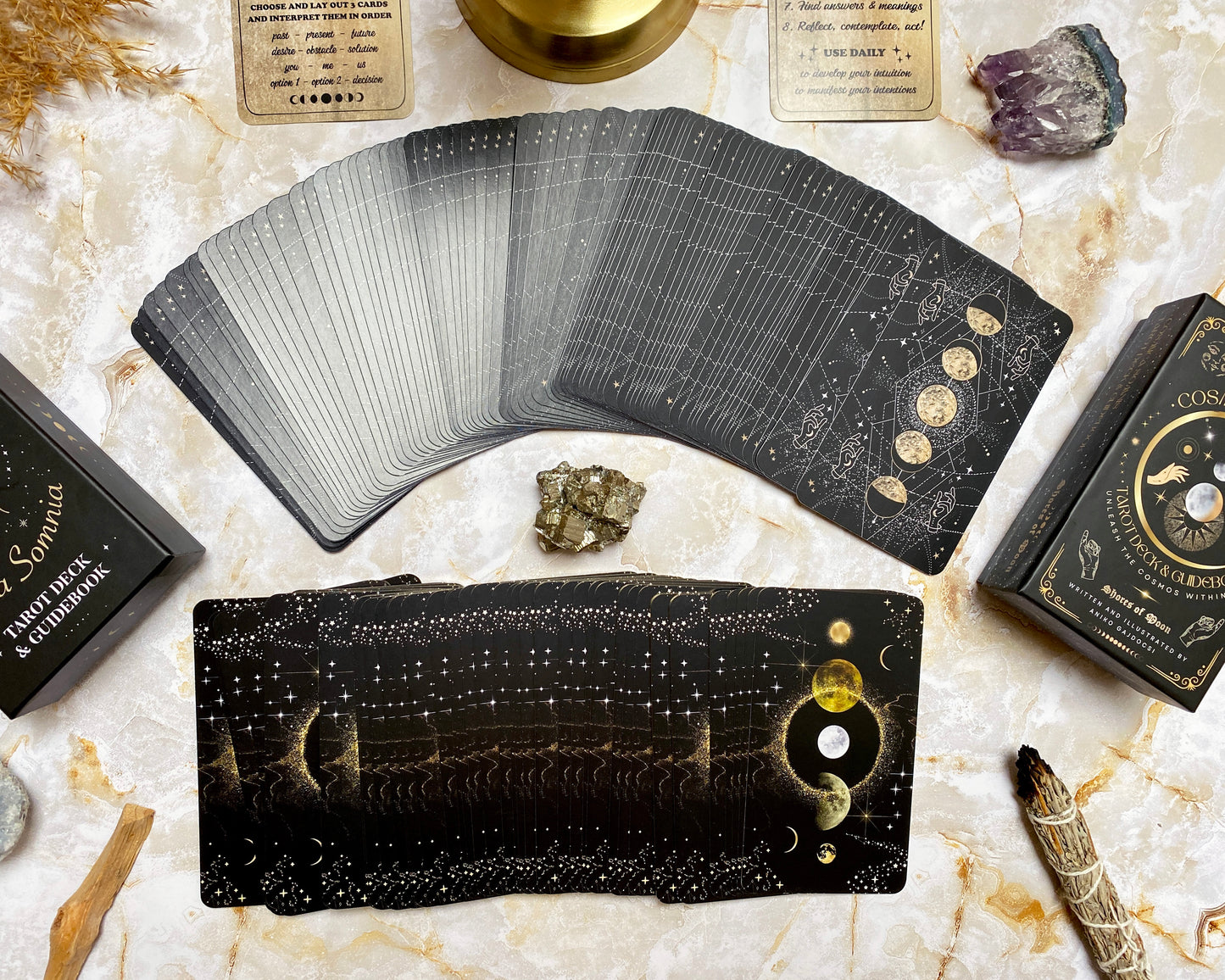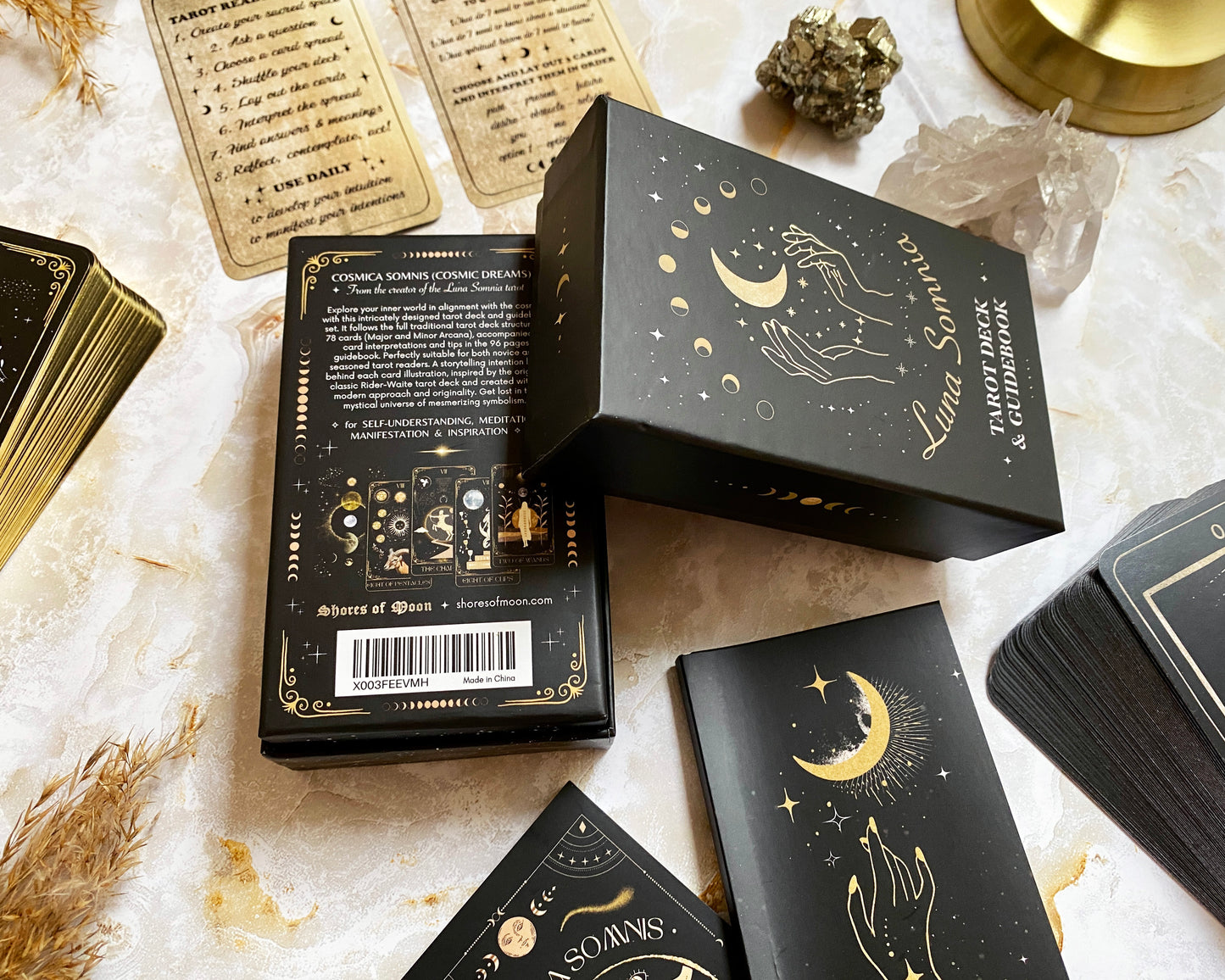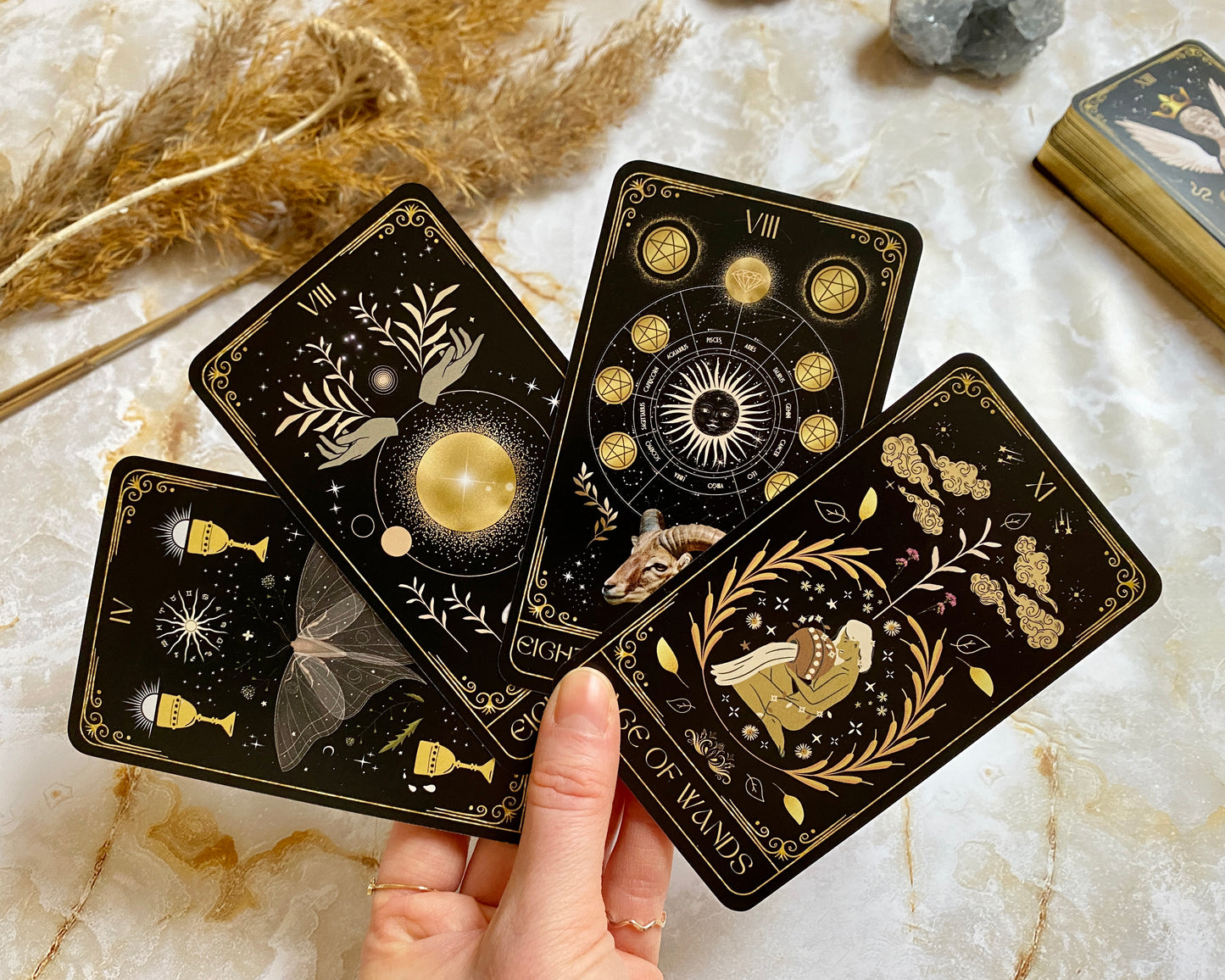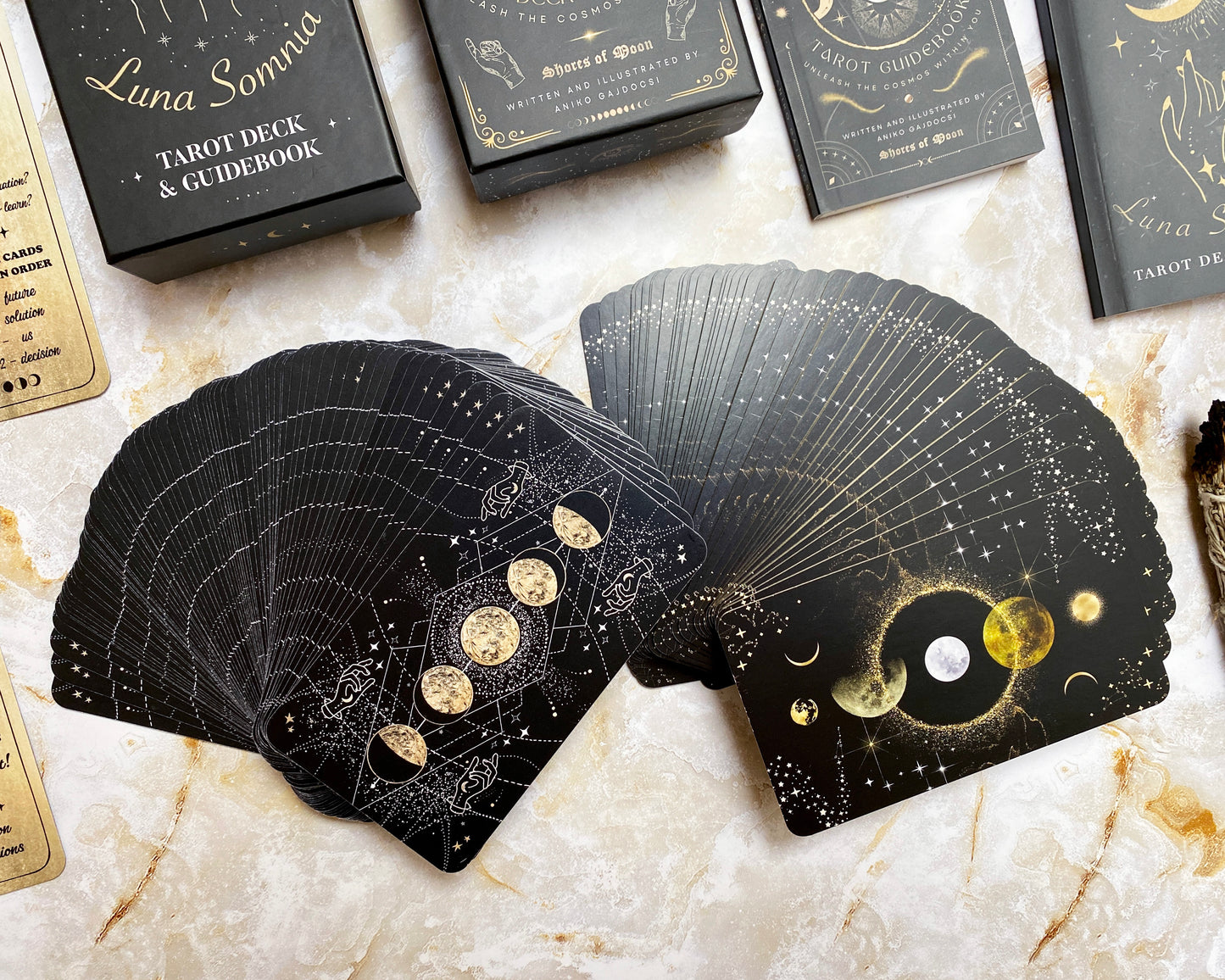 The 2 Deck Set ⟢ A Magical Bundle